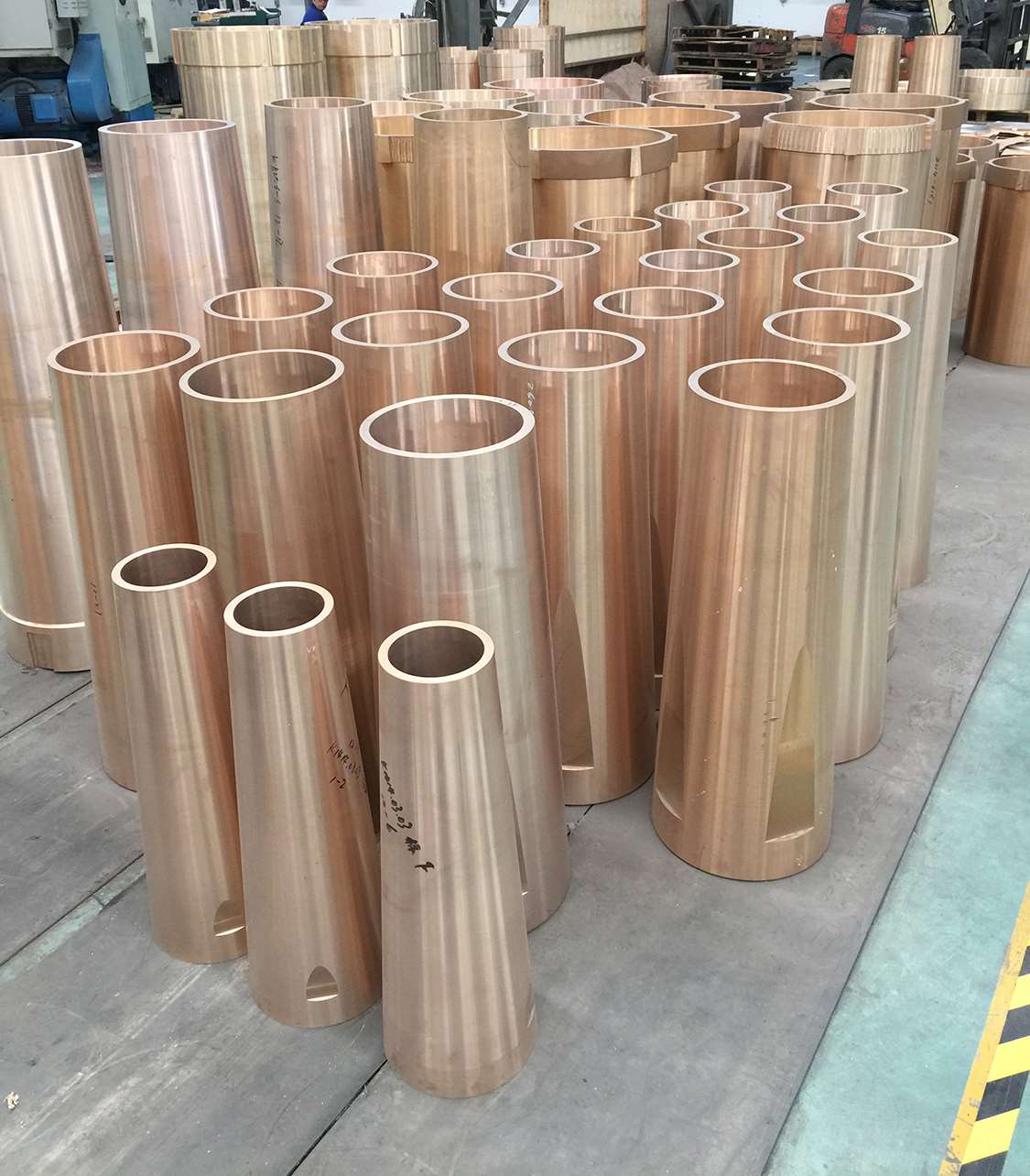 Why are crusher bronze parts critical to the performance of your machine?  
Crusher bronze parts are used in all cones, jaw, gyro and impact crushing equipment. These critical parts account for a large portion of overall parts in crushers such as bushes, countershafts, and eccentrics.
Aftermarket Bronze Part availability
Spares on the ground can be planned ahead of time and save the hassle of finding that critical part last minute. We hold high levels of stock across all our aftermarket bronze range to make sure we can supply spares or last-minute parts promptly to keep customers' operations running.
All of our aftermarket crusher bronze parts come completely warranted for peace of mind. Some of the most commonly stocked parts are:
Upper head bush
Lower head bush
Eccentric bush
Thrust bearing
Hydroset bush
Socket Liner
Thrust ring
Countershaft bush
Step washer
Supporting a large range of crushers on the market, our aftermarket parts are cast using proprietary processes and set tolerances to ensure the correct fit is achieved for simple installs and changeouts.
| | |
| --- | --- |
| Make | Model |
| Symons | 2′, 3′, 4′, 4 ¼', 5 ½', 7′ Std and Shd |
| Gyradisc | 36″, 48″, 84″ |
| Omnicone | 1144, 1352, 1 560 |
| Metso | HP200, 300, 400, 500, 700, 800, 3, 4, 6 |
| Metso | MP800, 1000, 1250 |
| Metso Gyratory | 42-65, 50-65, 54-75, 62-75, 60-89, 60-110 Metso™/Loko GP11, GP100, 200, 220, 300, 500, 550 |
| Sandvik | S2800, 3800, 4800, 6800 |
| Sandvik | H2800, 3800,4800, 6800, 7800, 8800 |
| Sandvik | CS420, 430, 440, 660 |
| Sandvik | CH420, 430, 440, 660, 860, 865, 870, 890, 895 Jaques™ 2'4″, 3′, 4′, 060×48, 048×42 |