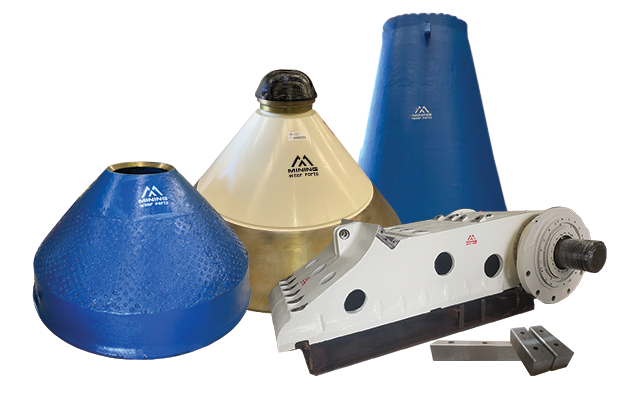 Mining Wear Parts (MWP) is an Australian-owned and operated manufacturer and supplier of high-quality aftermarket parts and components for the mining, quarrying, and recycling industries. Wholly owned by Mineral Resources Ltd (ASX:MIN), MWP proudly has one of the largest stock holdings of parts and components to suit most makes and models of crushers currently in operation in the Australian market.
In addition to this large product offering, Mining Wear Parts also stock aftermarket parts for slurry pumps and have an increasing range of cast blocks, billets, chocky blocks, and bars to continue expanding on our vision to become a leading aftermarket parts supplier.
While our inventory and experience are that of a multi-national company, we remain nimble and able to give customers the time they require to ensure tailored solutions, transparency, and support throughout their journey with us, from inquiry through to reorder.